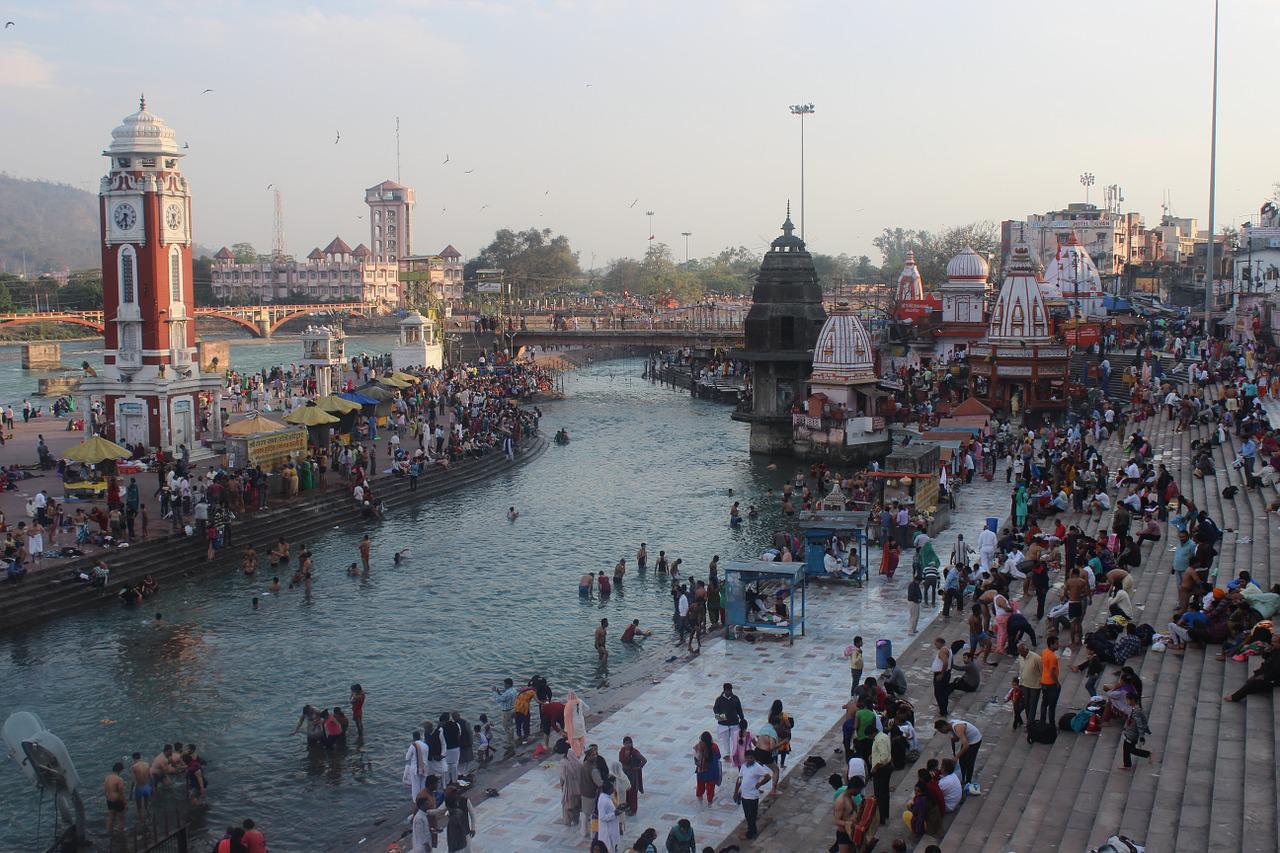 Book The Best Haridwar Tour Packages For Your Getaways

Are you planning one day trip to Haridwar? While you wander the historic village of Haridwar, engage yourself in the region of the gods and get enchanted by its grandeur. The town of Haridwar is a place of pilgrimage for those who practice Hinduism and is frequently referenced in traditions. Haridwar, which is situated by the banks of the revered Ganges, acts as an access point to the expansive Gangetic plains. Haridwar trip with family will be a great vacation.

Haridwar sightseeing tour packages available on the internet always have affordable pricing, and it is also recognized as one of the seven holiest places for Hindus in the subcontinent. Here is your guideline for choosing a tour, including recommendations on where and when to visit Haridwar and a selection of Haridwar tourist packages.
Things to look for in the Haridwar tour package
Wish to have a great visit in Haridwar but want clarity regarding the numerous tour packages offered? Making a decision regarding a specific tour package might be difficult. Not to worry. We are available to assist you. Here are some factors to take into account while choosing a Haridwar trip package:
Itinerary
Plan your trip to Haridwar by looking at the itinerary to make sure it includes all the places you want to see and the things you want to do there. Make sure the itinerary gives you adequate time to go to the locations and indulge in the things of your choosing.
Inclusions
Examine the Haridwar trip package's inclusions, such as lodging, food, attractions, and transportation. Verify if the package contains everything you'll need for a hassle-free and pleasurable trip.
Cost
To make sure you get the most for your money, compare the costs of several Haridwar trip packages. Search for special offers and discounts that will enable you to save money without sacrificing the caliber of your experience.
Reviews
Online reviews of the Haridwar package for couples may be found, so read them to find out what other people have to say about their own experiences. You will be able to judge the value of the bundle and the caliber of the customer support more accurately as a result.
Flexibility
To see if you can tailor the itinerary to your needs, see the tour package's flexibility options. By doing this, you can make the most of your vacation to Haridwar and guarantee a special and unforgettable experience.
By taking into account these elements, you can choose the ideal Haridwar vacation package that matches your requirements and tastes, assuring you have an amazing trip to this stunning state.
Haridwar attractions
These are some intriguing activities that you should pay attention to when traveling in Haridwar if you think about what to do during your spiritual journey there. It is essential that you create a travel plan ahead of your planned visit to this religious center. One may participate in a variety of things in Hardiwar and have pleasure while visiting this famous location.
Bungee Jumping: An Exciting Activity
Want to experience something exhilarating in Haridwar? You might be shocked to learn that Haridwar is well-known for its sporting activities, such as bungee jumping. In addition to being a centre for spirituality, it also provides a wide range of fun activities. Hence, if you want to indulge your adventurous soul in a great time adventure, travel to Haridwar.
Seek Excitement with Rafting
This location is now well-known for the activity that allows visitors to see the River Ganges in its ferocious flow from Rishikesh to Haridwar. To prevent you from falling, you are equipped with all the necessary ropes and safety equipment. Several young people, especially in the summer, flock to Haridwar in droves almost annually to participate in this pastime. The finest activity in Haridwar and Rishikesh is river rafting, so ensure you choose it.
Har Ki Paudi's Ganga Aarti
Ganga Aarti is the term for worshiping Ganga. The Ghat's temple bells begin to ring, and mantra chanting fills the air as the priest carries big fire bowls in their hands. In the Ganga, people float diyas decorated with flowers. Participating in the evening Ganga Aarti ritual at Har Ki Pauri is an intriguing experience.
Go to the Chandi Devi Temple.
The Chandi Devi Temple in Haridwar, which honours the Chanda Devi Goddess, is a lovely temple atop the Neel Parvat of the Shivalik Hills. One of Haridwar's five pilgrimage sites is the Chandi Devi Temple, also known as Neel Parvat Teerth. The Chandi Devi temple is a popular option for visitors who are going on a hiking expedition because of its location.
Seeing birds at Neel Dhara Pakshi Vihar
At Haridwar, Neel Dhara Pakshi Vihar is located in the Bhimgoda Barrage and boasts a diverse ecosystem. The location, a well-liked tourist destination, provides possibilities for seeing uncommon birds as well as a broad panorama of the Shivalik Mountains in the distance.
Travel the Ropeway to the Mansa Devi Temple
A well-known shrine in Haridwar, Uttarakhand, called the Mansa Devi Temple is devoted to the goddess Mansa Devi, who is said to be a manifestation of Shakti and is said to have emerged from Lord Shiva's intellect. The temple, which is located atop Bilwa Parvat in the Sivalik Hills, is also known as Bilwa Tirth.
Best Time To Visit Haridwar
The greatest time to visit Haridwar is during the summer, which lasts from March through June. It is often hotter here than in the highlands because it is located in the Gangetic plains. The temperature is between 35 and 45 Celsius. Haridwar hosts the yearly Magh mela or celebration in the summer. The greatest time to visit Haridwar is during this period since you can also enjoy the Ganga Arti at the Har Ki Pauri, the city's most famous feature.
Read More...
FAQs
Q. What is Haridwar renowned for?
Haridwar is renowned for its temples and ghats, where devotees wash to atone for their sins and find redemption. It is located beside the holy Ganga.
Q. Is one day sufficient for Haridwar?
In these areas, there are many beautiful sites to visit. It is essential to set aside a minimum of five to seven days if you want to properly see all of these locations and create an itinerary that includes Haridwar to Rishikesh sightseeing.
Q. What time does Haridwar's Ganga Aarti begin?
Between 5:30 and 6:00 PM, the aarti on the Har-ki-Paidi ghat begins. To get a good seat, you must arrive at the other side by 4:30 PM if you choose to witness the aarti from the opposite end of the river ghat.
Q. Rishikesh or Haridwar, which is preferable?
Haridwar and Rishikesh are incomparable since each city is well-known for its distinct specialties. Visitors choose Rishikesh because it offers both natural beauty and river rafting, which gives their trip an extra sense of adventure and pleasure.
Q. Why is Haridwar known as that?
The name Haridwar means "The Gateway to Lord Vishnu." Haridwar is frequently the starting point of a pilgrim's trek in order to visit Badrinath, one of the four Char Dhams, which has a shrine dedicated to Lord Vishnu. as a result, Haridwar.
Q. Which nearby city is also situated on the Ganges Riverbank?
One of the must-see locations close to Haridwar is the holy Ganga riverbank known as Har Ki Pauri Ghat. This venerated location is a significant feature of Haridwar, a holy city, and is situated roughly 2 kilometers from Haridwar Junction Train Station.
Q. How many days are necessary to visit Haridwar?
Most people can visit all the popular sites in Haridwar in a week. For everyone to see all the temples and the Ganges, this amount of time is sufficient because Haridwar is not a very large city.
Q. How safe is Haridwar?
The monsoons have little to no impact on the state of the roads in Haridwar. Hence, both during the day and at night, driving a personal automobile to Haridwar is generally safe.
Q. What language is used in Haridwar?
Hindi is most commonly spoken in Haridwar (87.3%), followed by Urdu (9.7%). Small groups of people also speak Garhwali and Punjabi.
Q. What is the weather like in Haridwar?
August is the month with the most rainfall. The weather is nice and mild throughout the months of October and November. When to make a trip to Haridwar: The months of September through April are the best for travel to Haridwar.