Exotic himachal honeymoon trip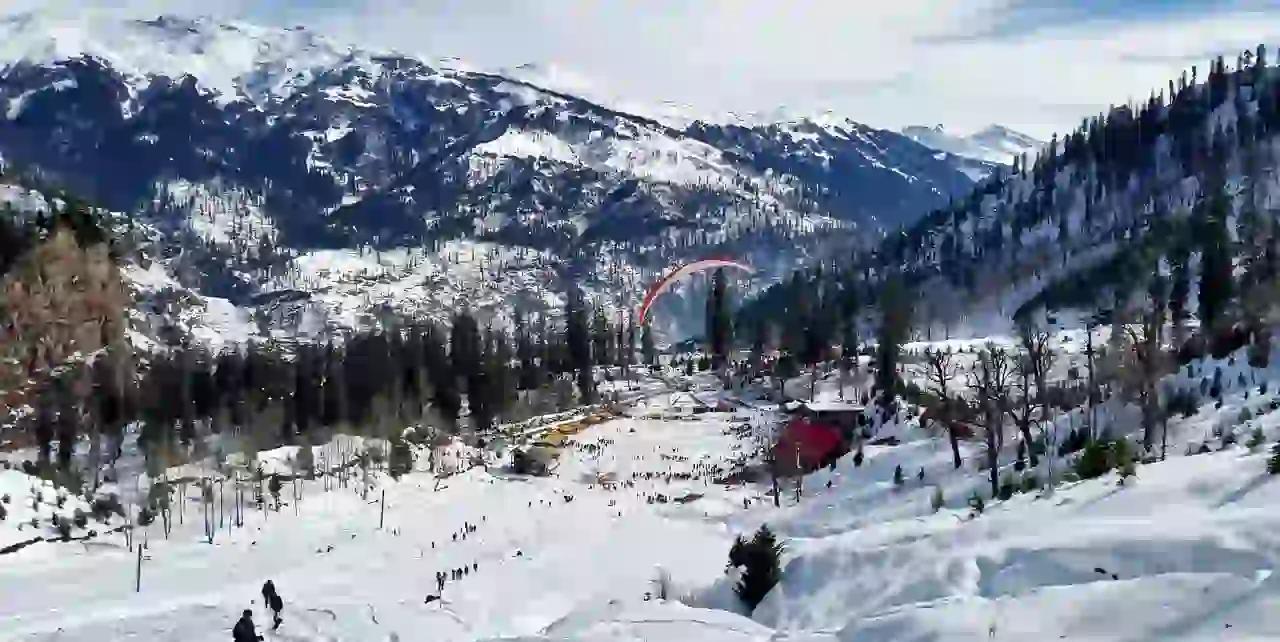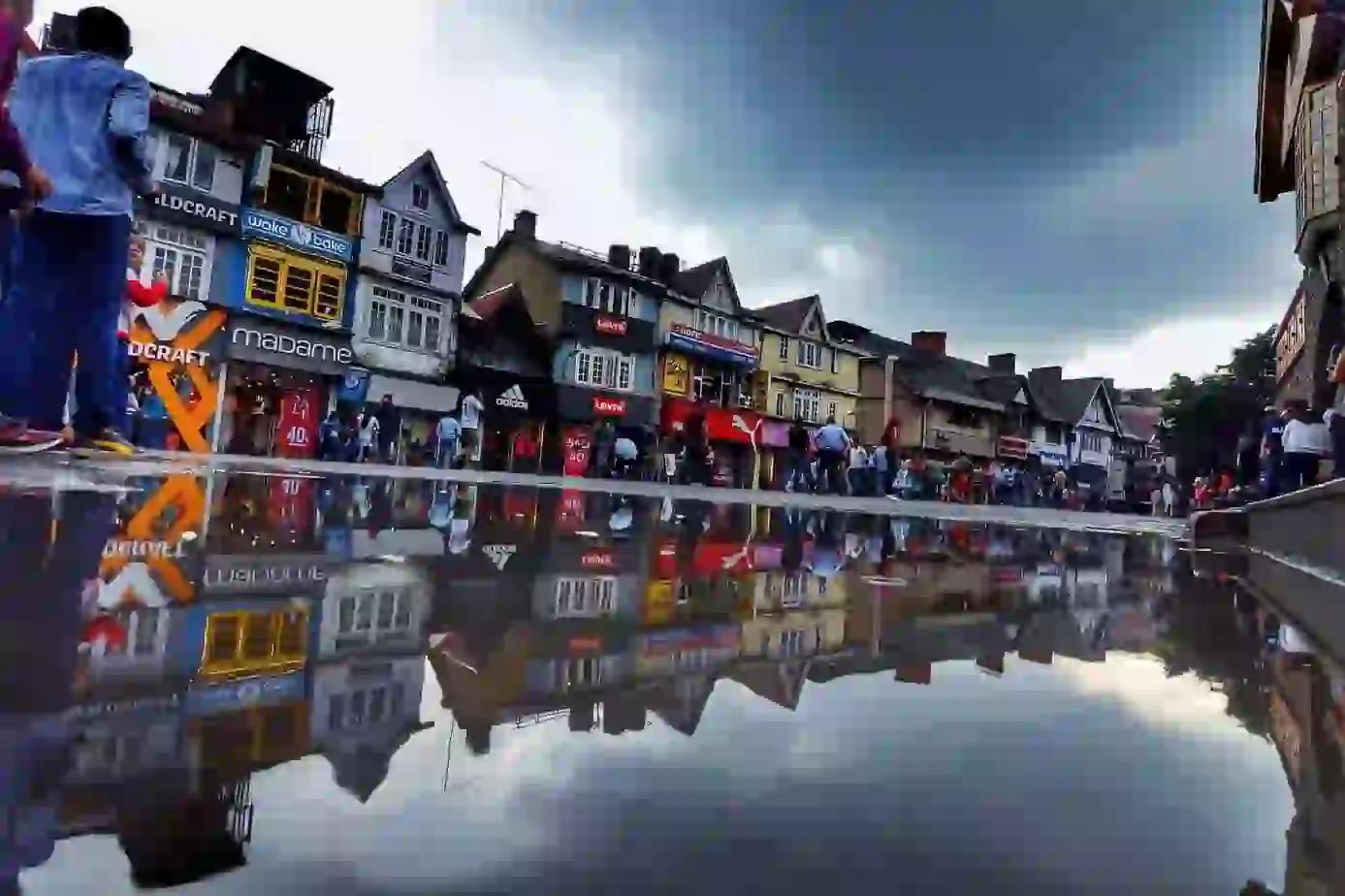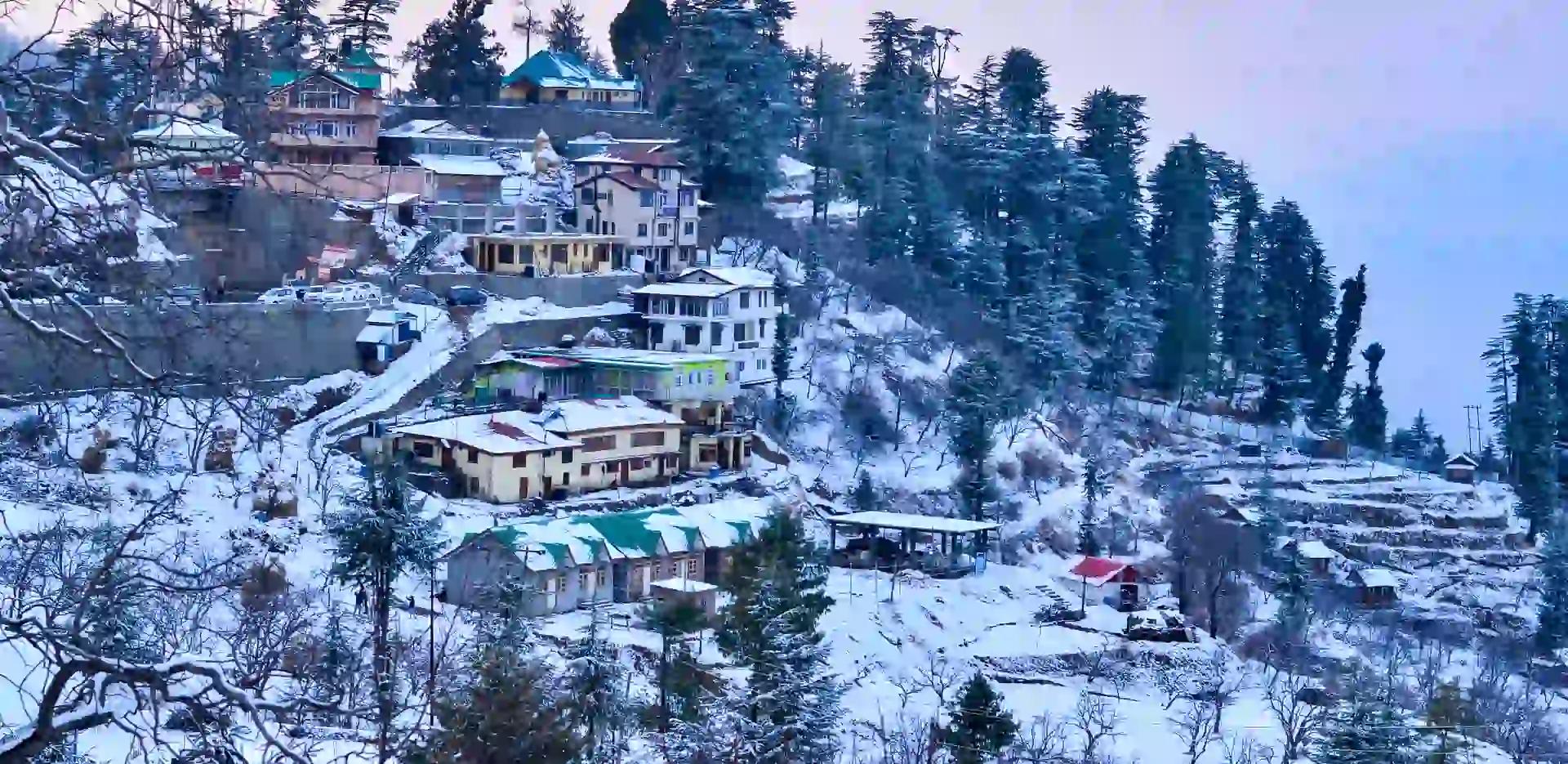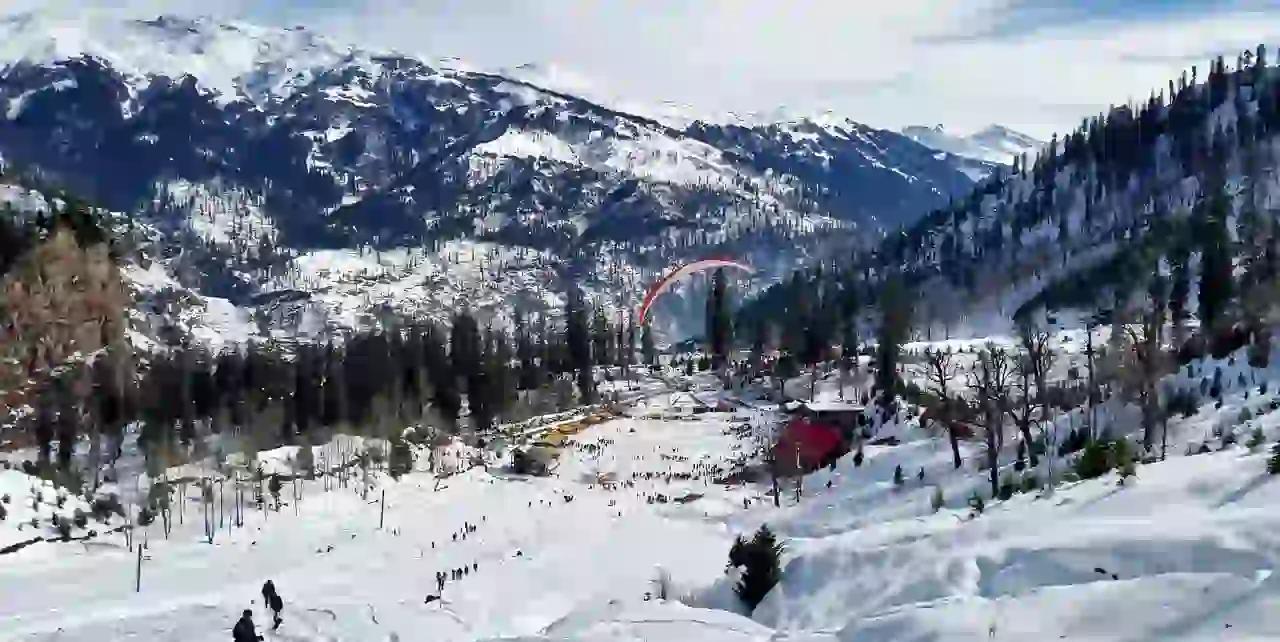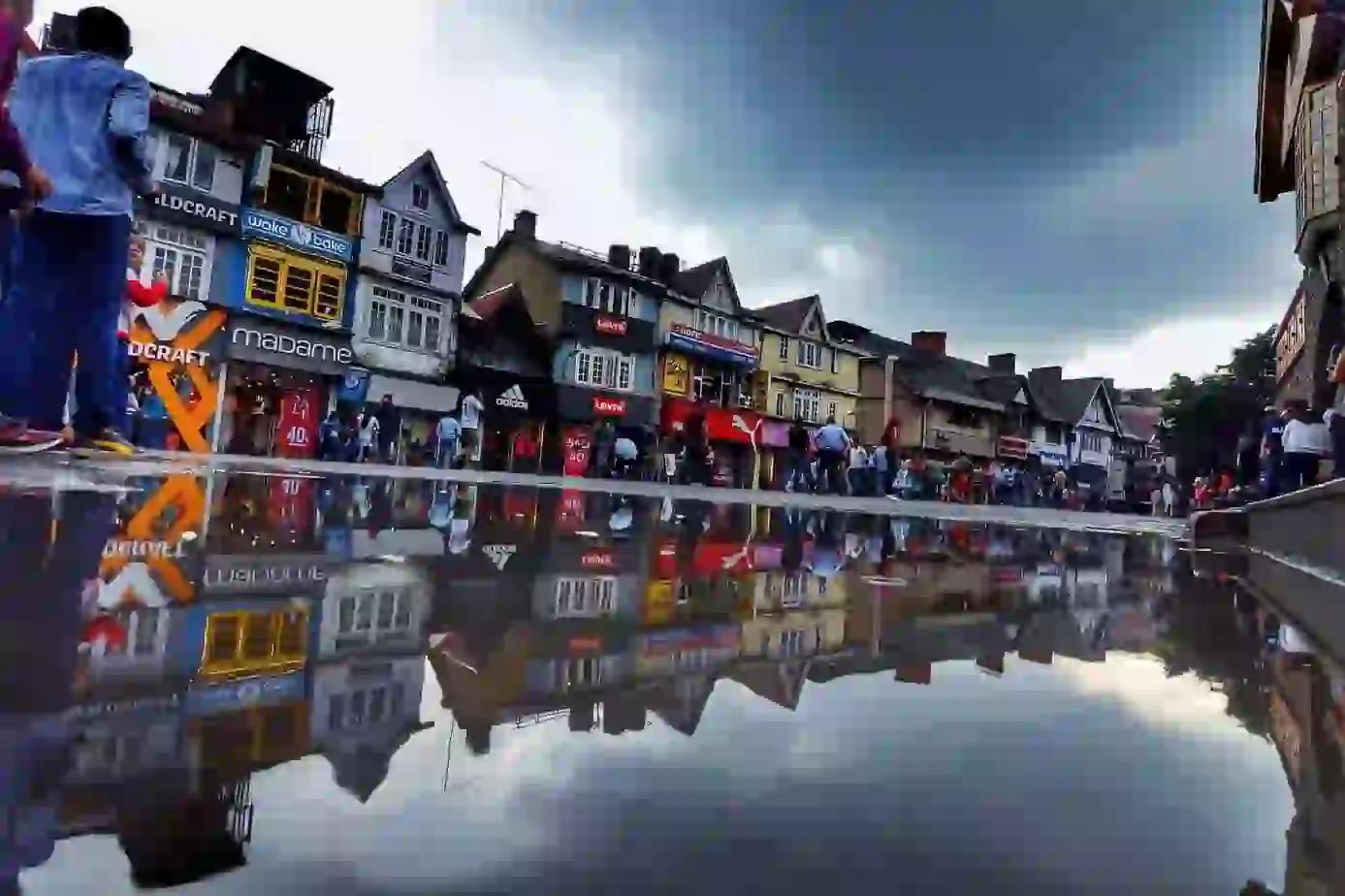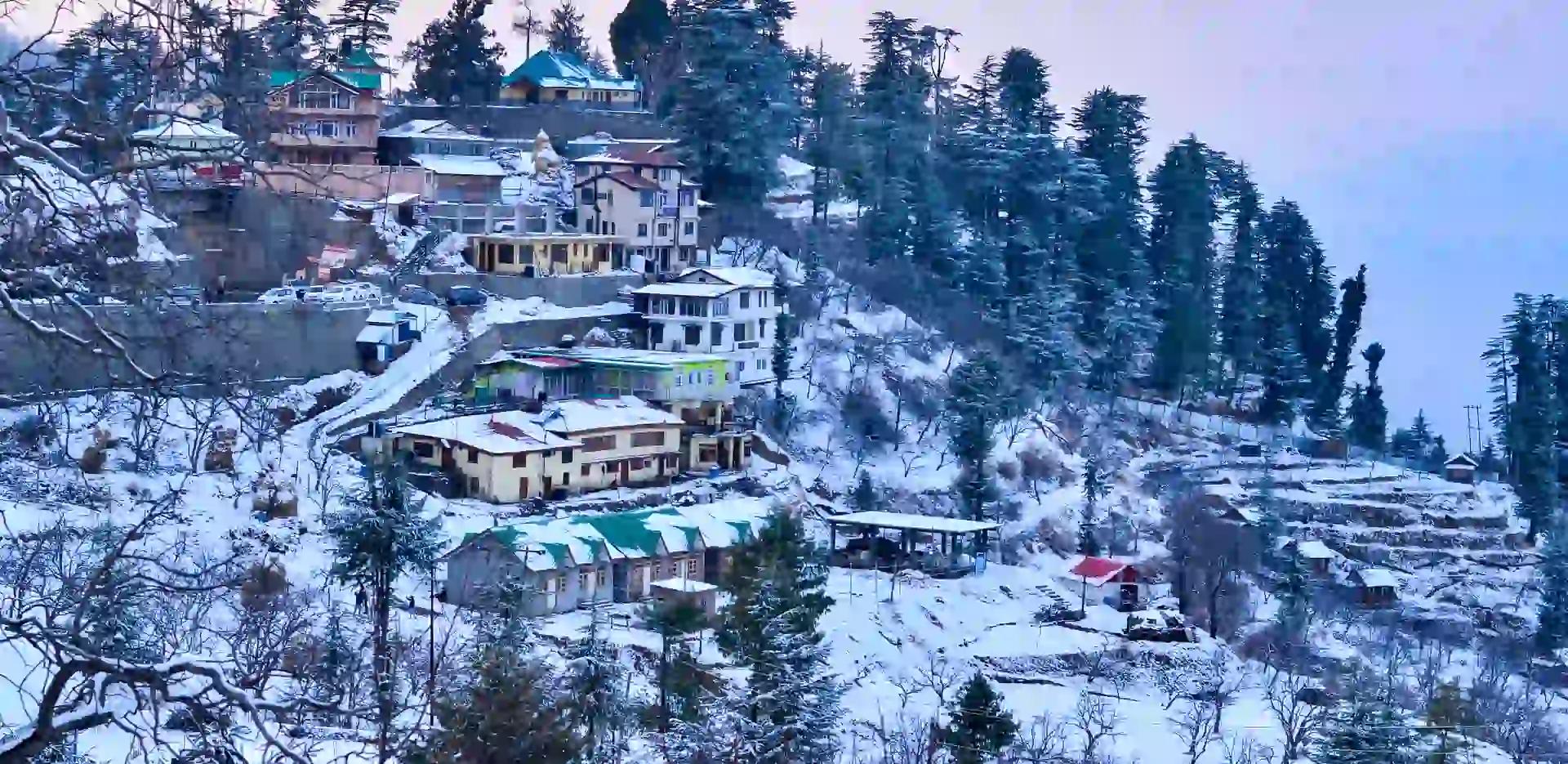 Package code: AMU100017
Contact us to Customise package
Itinerary
Day 1: Transfer from Delhi to Shimla by private cab
Let your honeymoon begin with a passionate affair with the hills On day 1 morning, as you reach the pickup point in Delhi, board the cab and start a memorable journey to Shimla. Behold the lovely views and sceneries on the way and do not forget to capture them in your camera. Have lunch on the way. On arrival in Shimla, check into the hotel and unwind. You will have some leisure time before dinner. Spend some quality time with your partner and then head for an indulgent dinner, which will be served at the hotel's in-house restaurant. Distance from Delhi to Shimla: 360 km Travel Time: 7 hours 30 minutes
Day 2: Shimla: Sightseeing tour of major tourist places
Start the day 2 of your Himachal honeymoon itinerary with a hearty and nutritious breakfast. Soon after, a private cab will take your for a sightseeing tour of Shimla. Romance to beautiful hilly surroundings and the cool weather at Kufri. Here you can go pony riding, yak riding, skiing, sledging, and other fun activities. After spending some quality time in Kufri, you can head out for some local sightseeing in the nearby area. Local tourist places that you cover on this day include Jakhoo Temple, Indira Gandhi Holiday Home, flourishing forests, and verdant orchards. Later return to Shimla and explore Mall Road, The Ridge, Scandal Point, Christ church, and Kali Bari Temple. Then head back to the hotel and enjoy the delicious night meal. An after dinner walk in the cool
Day 3: Manali: A road trip through the mountains
Travel to Manali by road and enjoy the mesmerizing ride with tall mountains on both sides, and your partner by your side. Next morning, wake up early to enjoy the gorgeous sunrise and enjoy some private moments together before breakfast time. Savour the morning spread and then pack up to check out of the hotel. Then you will board the cab and proceed to Manali. Enjoy the beautiful road trip and capture memorable moments of your Himachal honeymoon in your camera. Upon arrival, check into the hotel. Utilize the next few hours to relax in the hotel premises or head out to nearby surroundings on your own, if time permits. Have a private, romantic dinner at the hotel's in-house restaurant. End the third day of your Himachal itinerary by spend the rest of the night in the hotel in Manali. Be prepared for a power-packed next day. Distance from Shimla to Manali: 250 km Travel Time: 7 hours
Day 4: Manali: Sightseeing tour and shopping
After a day of sightseeing and exploring the lush green surroundings in Manali, indulge in some shopping at the Mall road. Start the next day of this Himachal tour package with a delicious morning meal and then get ready for local sightseeing in Manali. Also known as valley of Gods, Manali has a lot of temples. You can seek blessings of the Almighty at Hadimba Devi temple, Shiv Temple, and Rama Temple. Later you can cover Old Manali, US Club, Naggar Palace, Vashisht Village, and Tibetan-Monastery. Towards the evening, get ready for some shopping time. Manali has two major shopping hubs - Mall Road & IBEX Market - where you can buy souvenirs to take home from your mind blowing Himachal honeymoon tour. Later on, come back to the hotel for a romantic dinner and enjoy your overnight stay in Manali.
Day 5: Manali: A day of adventure at Rohtang Pass & Solang Valley
Explore the fun and adventurous side of your partner by trying adventure activities like paragliding and zorbing. Post breakfast at the hotel, you will leave for a full day tour of Rohtang Pass, which is approximately 50 km away. It is the gateway to the gorgeous Lahaul and Spiti Valley and offers many panoramic views on its way. Spend some time at the pass, indulge in activities like horse riding and sledging, and then head to Solang Valley to experience pumping adrenaline. In Solang Valley, you can go for adventure activities like paragliding, zorbing, skiing, and sledging, along with your partner. Alternatively, you can go for a short guided hiking tour and a romantic nature walk with your partner. Towards sunset, board the cab to return to Manali. End the day on a good note with a wholesome dinner and a comfortable overnight stay at hotel. Note: Due to unfavorable weather, Rohtang Pass is closed from November to May. During this time, tourists will be taken to Solang Valley instead. Also, check for the availability of vehicle passes with your agent as these passes are a must for Rohtang Pass tour. Optional: At SnowPoint near Rohtang Pass, you can try adventure activities like paragliding, skiing, and Zorbing. Tip: Rohtang Pass is closed on Tuesdays. Plan your trip accordingly Distance from Manali to Rohtang Pass: 51 km Travel Time: 1.5 hours
Day 6: Departure....!!
Start the day with a lip-smacking breakfast at the hotel. Later pack all your luggage and check- out from the hotel. With the help of our representative, you will get a transfer to Delhi. Distance from Manali to Delhi: 576 km Travel Time: 12 hours approx
Stay
Night 1, 2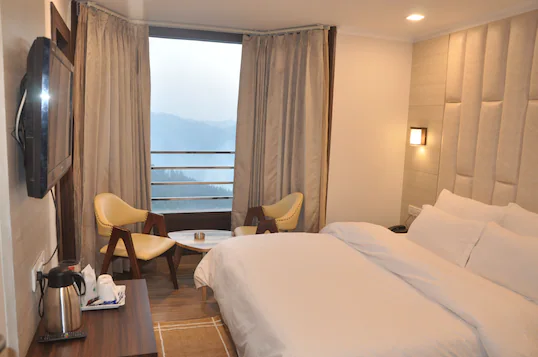 Katson blue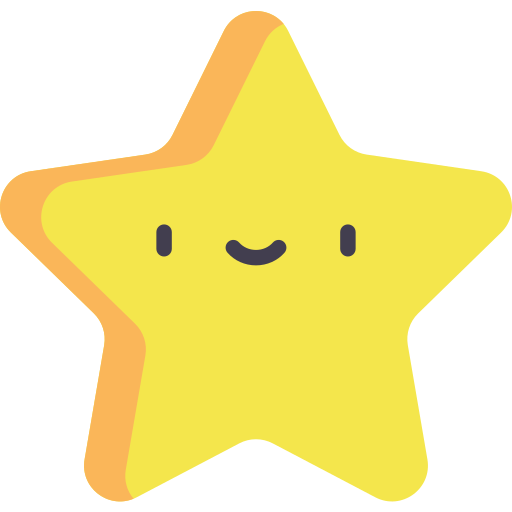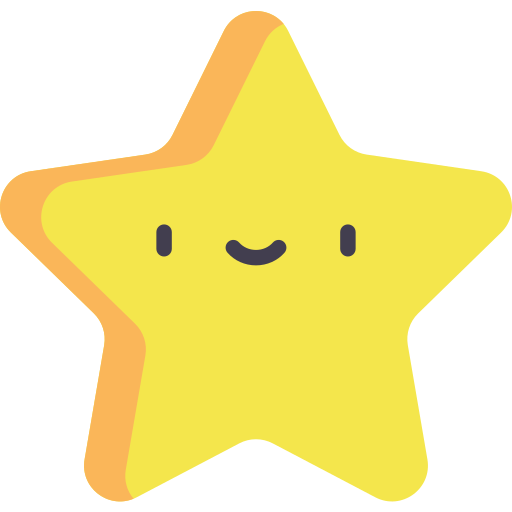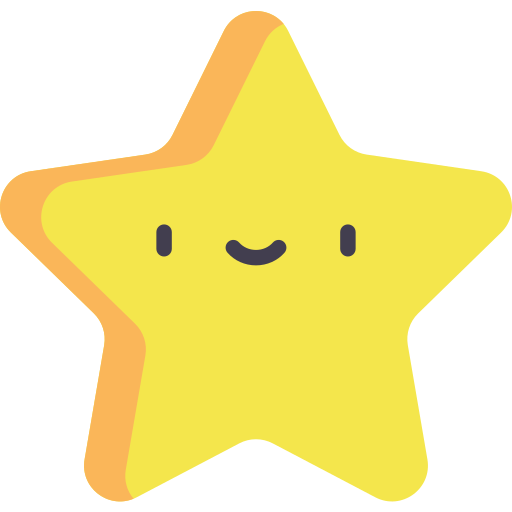 Night 3, 4, 5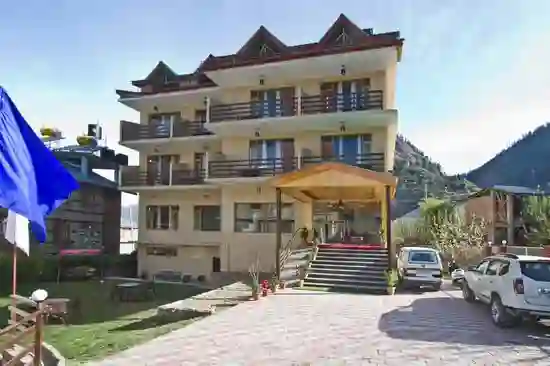 Hotel Mountain Abode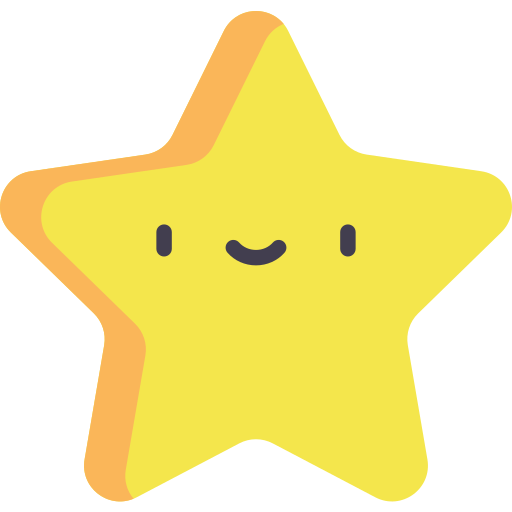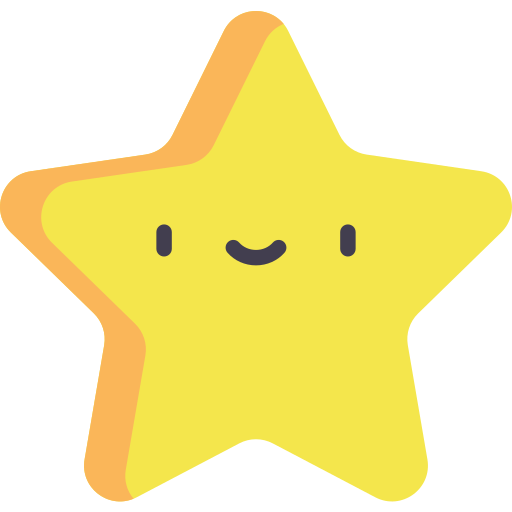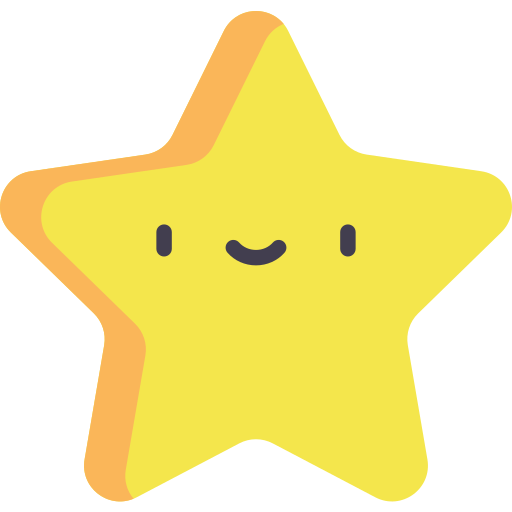 Inclusions
✅   Stay
✅   Meal plan
✅   Pickup from airport/railway station
✅   Drop at airport/railway station
✅   Cab for sightseeing full day
✅   Toll taxes
✅   Parking once per spot
✅   Green taxes
✅   Dzire or similar
✅   Pickup from airport/railway station
✅   Drop at airport/railway station
✅   Cab for sightseeing full day
✅   Toll taxes
✅   Parking once per spot
✅   Green taxes
✅   Dzire or similar
✅   Pickup from airport/railway station
✅   Drop at airport/railway station
✅   Cab for sightseeing full day
✅   Toll taxes
✅   Parking once per spot
✅   Green taxes
✅   Dzire or similar
✅   Pickup from airport/railway station
✅   Drop at airport/railway station
✅   Cab for sightseeing full day
✅   Toll taxes
✅   Parking once per spot
✅   Green taxes
✅   Dzire or similar
✅   Pickup from airport/railway station
✅   Drop at airport/railway station
✅   Cab for sightseeing full day
✅   Toll taxes
✅   Parking once per spot
✅   Green taxes
✅   Dzire or similar
✅   Pickup from airport/railway station
✅   Drop at airport/railway station
✅   Cab for sightseeing full day
✅   Toll taxes
✅   Parking once per spot
✅   Green taxes
✅   Dzire or similar
✅   Pickup from airport/railway station
✅   Drop at airport/railway station
✅   Cab for sightseeing full day
✅   Toll taxes
✅   Parking once per spot
✅   Green taxes
✅   Dzire or similar
✅   Pickup from airport/railway station
✅   Drop at airport/railway station
✅   Cab for sightseeing full day
✅   Toll taxes
✅   Parking once per spot
✅   Green taxes
✅   Dzire or similar
✅   Pickup from airport/railway station
✅   Drop at airport/railway station
✅   Cab for sightseeing full day
✅   Toll taxes
✅   Parking once per spot
✅   Green taxes
✅   Dzire or similar
✅   Pickup from airport/railway station
✅   Drop at airport/railway station
✅   Cab for sightseeing full day
✅   Toll taxes
✅   Parking once per spot
✅   Green taxes
✅   Dzire or similar
✅   Pickup from airport/railway station
✅   Drop at airport/railway station
✅   Cab for sightseeing full day
✅   Toll taxes
✅   Parking once per spot
✅   Green taxes
✅   Dzire or similar
✅   Pickup from airport/railway station
✅   Drop at airport/railway station
✅   Cab for sightseeing full day
✅   Toll taxes
✅   Parking once per spot
✅   Green taxes
✅   Dzire or similar
✅   Pickup from airport/railway station
✅   Drop at airport/railway station
✅   Cab for sightseeing full day
✅   Toll taxes
✅   Parking once per spot
✅   Green taxes
✅   Dzire or similar
✅   Pickup from airport/railway station
✅   Drop at airport/railway station
✅   Cab for sightseeing full day
✅   Toll taxes
✅   Parking once per spot
✅   Green taxes
✅   Dzire or similar
✅   Pickup from airport/railway station
✅   Drop at airport/railway station
✅   Cab for sightseeing full day
✅   Toll taxes
✅   Parking once per spot
✅   Green taxes
✅   Dzire or similar
✅   Pickup from airport/railway station
✅   Drop at airport/railway station
✅   Cab for sightseeing full day
✅   Toll taxes
✅   Parking once per spot
✅   Green taxes
✅   Dzire or similar
✅   Pickup from airport/railway station
✅   Drop at airport/railway station
✅   Cab for sightseeing full day
✅   Toll taxes
✅   Parking once per spot
✅   Green taxes
✅   Dzire or similar
✅   Pickup from airport/railway station
✅   Drop at airport/railway station
✅   Cab for sightseeing full day
✅   Toll taxes
✅   Parking once per spot
✅   Green taxes
✅   Dzire or similar
✅   Pickup from airport/railway station
✅   Drop at airport/railway station
✅   Cab for sightseeing full day
✅   Toll taxes
✅   Parking once per spot
✅   Green taxes
✅   Dzire or similar
✅   Pickup from airport/railway station
✅   Drop at airport/railway station
✅   Cab for sightseeing full day
✅   Toll taxes
✅   Parking once per spot
✅   Green taxes
✅   Dzire or similar
✅   Pickup from airport/railway station
✅   Drop at airport/railway station
✅   Cab for sightseeing full day
✅   Toll taxes
✅   Parking once per spot
✅   Green taxes
✅   Dzire or similar
✅   Pickup from airport/railway station
✅   Drop at airport/railway station
✅   Cab for sightseeing full day
✅   Toll taxes
✅   Parking once per spot
✅   Green taxes
✅   Dzire or similar
✅   Pickup from airport/railway station
✅   Drop at airport/railway station
✅   Cab for sightseeing full day
✅   Toll taxes
✅   Parking once per spot
✅   Green taxes
✅   Dzire or similar
✅   Pickup from airport/railway station
✅   Drop at airport/railway station
✅   Cab for sightseeing full day
✅   Toll taxes
✅   Parking once per spot
✅   Green taxes
✅   Dzire or similar
✅   Pickup from airport/railway station
✅   Drop at airport/railway station
✅   Cab for sightseeing full day
✅   Toll taxes
✅   Parking once per spot
✅   Green taxes
✅   Dzire or similar
✅   Pickup from airport/railway station
✅   Drop at airport/railway station
✅   Cab for sightseeing full day
✅   Toll taxes
✅   Parking once per spot
✅   Green taxes
✅   Dzire or similar
✅   Pickup from airport/railway station
✅   Drop at airport/railway station
✅   Cab for sightseeing full day
✅   Toll taxes
✅   Parking once per spot
✅   Green taxes
✅   Dzire or similar
✅   Pickup from airport/railway station
✅   Drop at airport/railway station
✅   Cab for sightseeing full day
✅   Toll taxes
✅   Parking once per spot
✅   Green taxes
✅   Dzire or similar
✅   Pickup from airport/railway station
✅   Drop at airport/railway station
✅   Cab for sightseeing full day
✅   Toll taxes
✅   Parking once per spot
✅   Green taxes
✅   Dzire or similar
✅   Pickup from airport/railway station
✅   Drop at airport/railway station
✅   Cab for sightseeing full day
✅   Toll taxes
✅   Parking once per spot
✅   Green taxes
✅   Dzire or similar
✅   Pickup from airport/railway station
✅   Drop at airport/railway station
✅   Cab for sightseeing full day
✅   Toll taxes
✅   Parking once per spot
✅   Green taxes
✅   Dzire or similar
✅   Pickup from airport/railway station
✅   Drop at airport/railway station
✅   Cab for sightseeing full day
✅   Toll taxes
✅   Parking once per spot
✅   Green taxes
✅   Dzire or similar
✅   Pickup from airport/railway station
✅   Drop at airport/railway station
✅   Cab for sightseeing full day
✅   Toll taxes
✅   Parking once per spot
✅   Green taxes
✅   Dzire or similar
✅   Pickup from airport/railway station
✅   Drop at airport/railway station
✅   Cab for sightseeing full day
✅   Toll taxes
✅   Parking once per spot
✅   Green taxes
✅   Dzire or similar
✅   Pickup from airport/railway station
✅   Drop at airport/railway station
✅   Cab for sightseeing full day
✅   Toll taxes
✅   Parking once per spot
✅   Green taxes
✅   Dzire or similar
✅   Pickup from airport/railway station
✅   Drop at airport/railway station
✅   Cab for sightseeing full day
✅   Toll taxes
✅   Parking once per spot
✅   Green taxes
✅   Dzire or similar
Exclusions
❌   Pickup from airport/railway station
❌   Drop at airport/railway station
❌   Cab for sightseeing half day
❌   Cab for sightseeing full day
❌   Toll taxes
❌   Parking once per spot
❌   Green taxes
❌   Flight
❌   Honeymoon inclusion
❌   Rail ticket
❌   Bus ticket
❌   Innova/Ertiga or similar
❌   Dzire or similar
❌   Water/Adventure activities
❌   Tempo traveller
❌   Welcome Drinks
Terms and Conditions
Per person on twin sharing off season /-