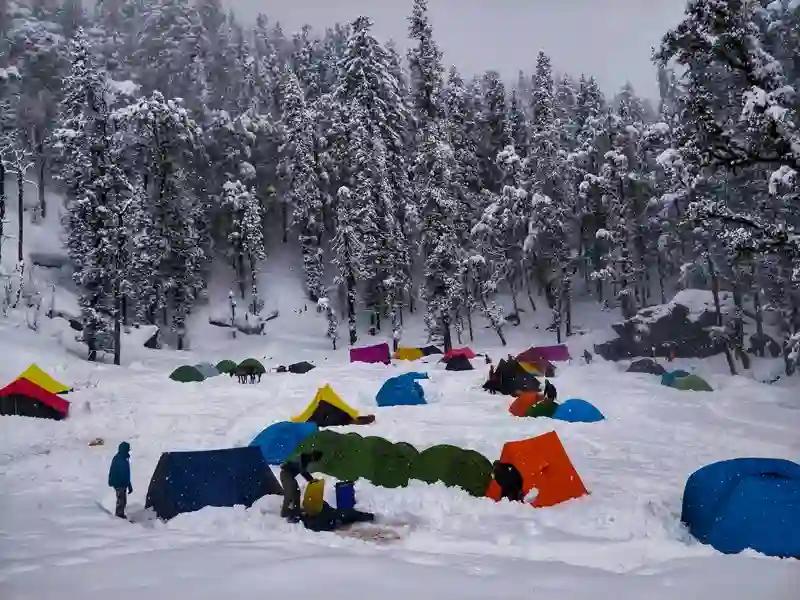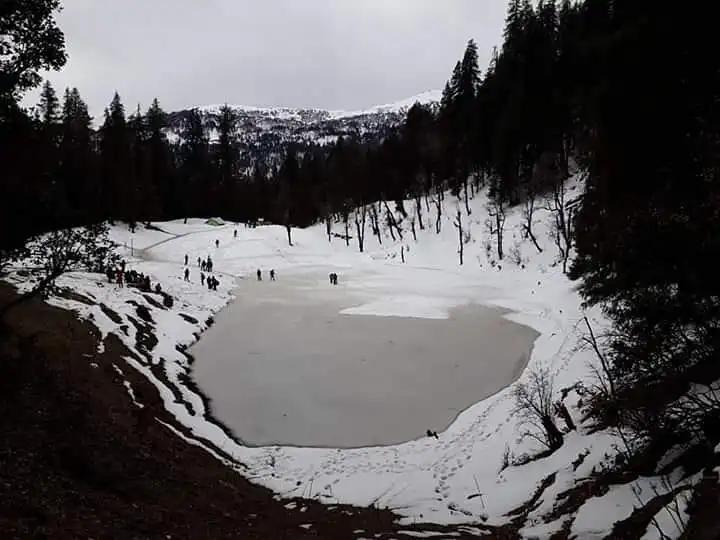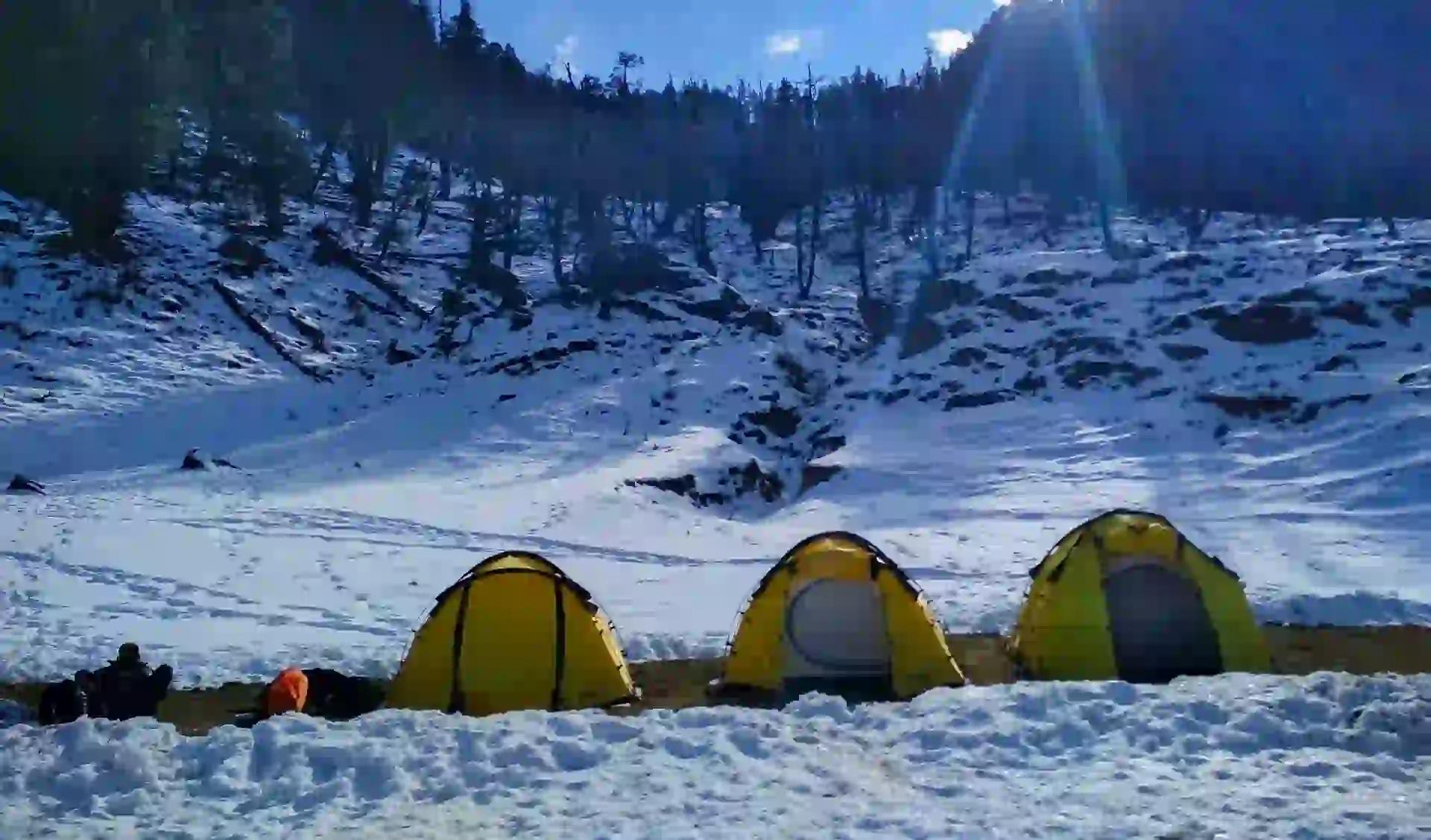 Kedarkantha trek from dehradun
Day Plan
Day 1: Arrival at Sankri From Dehradun
-
The drive from Dehradun to Sankri is an enchanting hill drive of 10-11 hour stretching over approx 210 Km ride via Mussoorie, Damta, Naugaon, Purola, Mori and Naitwar. A pick up will be arranged at Dehradun and the pick-up points and timings will be coordinated by email prior to your bookings of the trek. The booking excludes the lunch for the day and the transportation from Dehradun to Sankri. And from Sankri, we will be taking care of your fooding and lodging.
Day 2: Start from Sankri to Juda ka Talab
-
Your second day will start with a chilled morning, locals doing their daily works, mules passing by and lots Himalayan Bhutia dogs trying to get friendly with you. Post breakfast trek starts from the local Sankri road entering into the local trails and then dissolving into the forest of broad leaves trees. The path goes through Saud village and it is a gentle climb. A lot of locals, mostly women and children will be seen on the way carrying wood and dried leaves for their cattle. Walking trails of this day will be steep sometimes and sometimes it will be levelled grounds with green and dense forests running along with you. End of the day we will be setting up our campsites which is located near to Juda Ka Talab and is a closed camping site surrounded by tall pine and oak trees and mountain slopes. We will be reaching the campsites by afternoon and staying in camps enjoying the serenity scattered around this place with evening sunset and glittering sunrise in the morning.
Day 3: Juda ka Talab to Kedarkantha Base Camp
-
We start post breakfast from JUDA KA TALAB and trek through the pine and oak trees to reach the open highlands below the summit. As you move forward into the forest suddenly at the end forest trails you start to see a wide meadow stretching in front of mighty Dhauladhar Ranges. This camping site has excellent picturesque views and is the main highlight of the trek. There are green pastures nearby and the views towards Himachal which are unending. You can roam around this place easily and can soak all the fresh tidings of nature's gift .We camp here for the night.
Day 4: Kedarkantha base to Kedarkantha peak then descend to Hargaon
-
It's a long day today as we are climbing on steep slopes from the west ridge of the mountain and then after reaching the summit, we return back to the basecamp and post lunch we move to Hargaon campsite. We will start early in the morning post breakfast and try to reach the top by the morning to experience the sunrise. As we move forward slowly dense forest trails surrounding by Pine trees start to disappear slowly. It's a rigorous and tiring uphill climb of over 2 hours but the scenic views around you will keep your adrenaline rush high just to know how's the view from the top. At some point of this walk you will be awestruck by the 360-degree view and once everyone reaches the top, believe us it's a win-win situation for everyone. Panoramic views of mighty Himalayas range mixed with dark blue and white clouds scattered like a painting sketched by nature just for you. After spending some time on the top we head back to our campsite, have lunch at a mid point of the downwards journey from the basecamp and head towards Hargaon. Stay for the night in tents.
Day 5: Hargaon camp to Sankri
-
Today we will be heading towards Sankri from where it all started approximately 6 kms long trail counting about 4 hours. After breakfast, we will descend through a more marked well paved route, laden with stones. A trail further the trail leads to a ridge from where you get a splendid view of Har ki Dun valley. And by the evening we reach Sankri. Small handmade goods, wooden toys and wooden home décor items can be bought from here. Local delicacies can be tasted here for a memorable experience. Overnight stay at the hotel.
Day 6: Sankri to Dehradun
-
We will be arranging a vehicle for your drop to Dehradun.
Stay
Night 1, 2, 3, 4, 5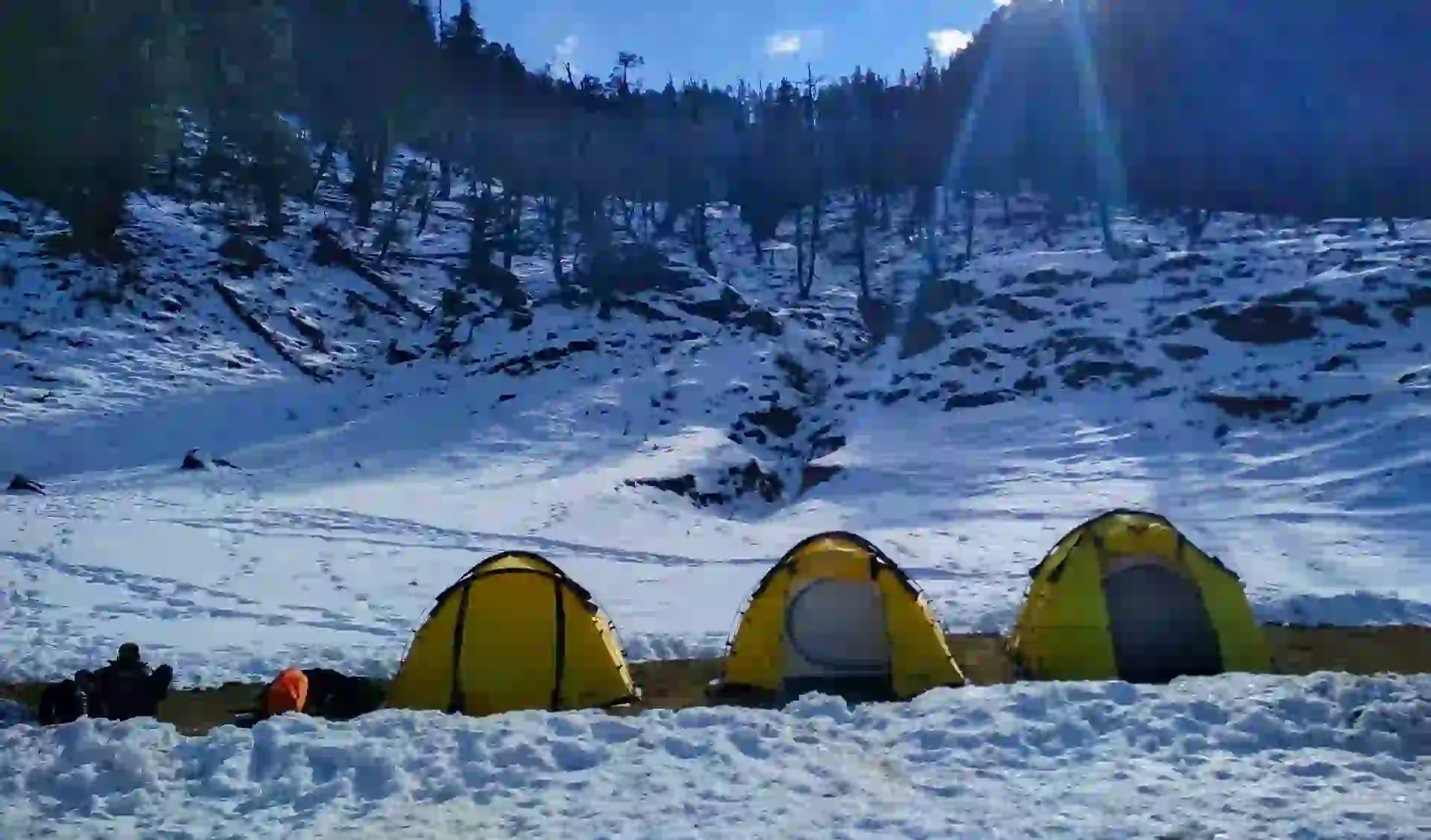 AdventureMania Hotel/Camp
Inclusions
✅   Stay
✅   Room Only
✅   Pickup from airport/railway station
✅   Drop at airport/railway station
✅   Cab for sightseeing full day
✅   Toll taxes
✅   Parking once per spot
✅   Green taxes
✅   Dzire or similar
Exclusions
❌   Room with Breakfast
❌   Room with Breakfast and Dinner
❌   Pickup from airport/railway station
❌   Drop at airport/railway station
❌   Cab for sightseeing half day
❌   Cab for sightseeing full day
❌   Toll taxes
❌   Parking once per spot
❌   Green taxes
❌   Flight
❌   Honeymoon inclusion
❌   Rail ticket
❌   Bus ticket
❌   Innova/Ertiga or similar
❌   Dzire or similar
❌   Water/Adventure activities
❌   Tempo traveller
❌   Welcome Drinks
Terms and Conditions
Per person on twin sharing off season /-